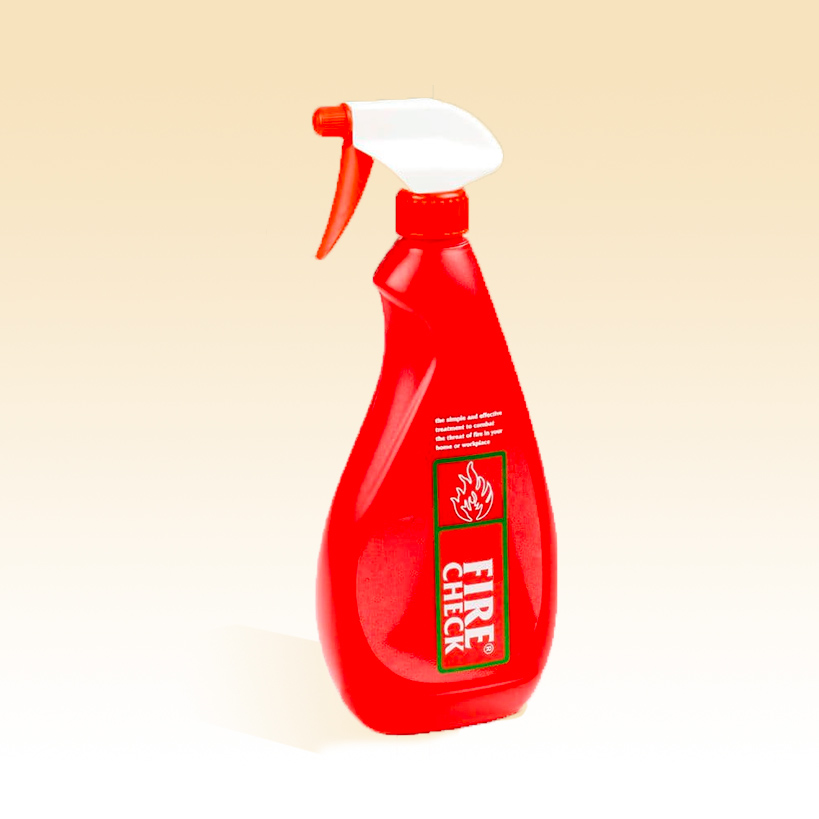 Firecheck™ 750ml Trigger Spray
Firecheck™ is a flame retardant spray that will treat anything that will absorb water. Simply apply a fine mist to all exposed surface areas of the article requiring treatment.
It is supplied ready to use and is colourless, odourless and non-toxic.
Quick & easy to apply
1 litre covers 10m²
Invisible finish with no sheen
Please note: Packaging colours may vary.